As two of the earliest autoimmune protocol bloggers, Eileen Laird of PhoenixHelix.com and I go way back. Well, five years or so. That's pretty way back in the special-diet-that-isn't-vegan food-blogging world. When she needed help redesigning her website for 2017, I was thrilled at the opportunity to be involved!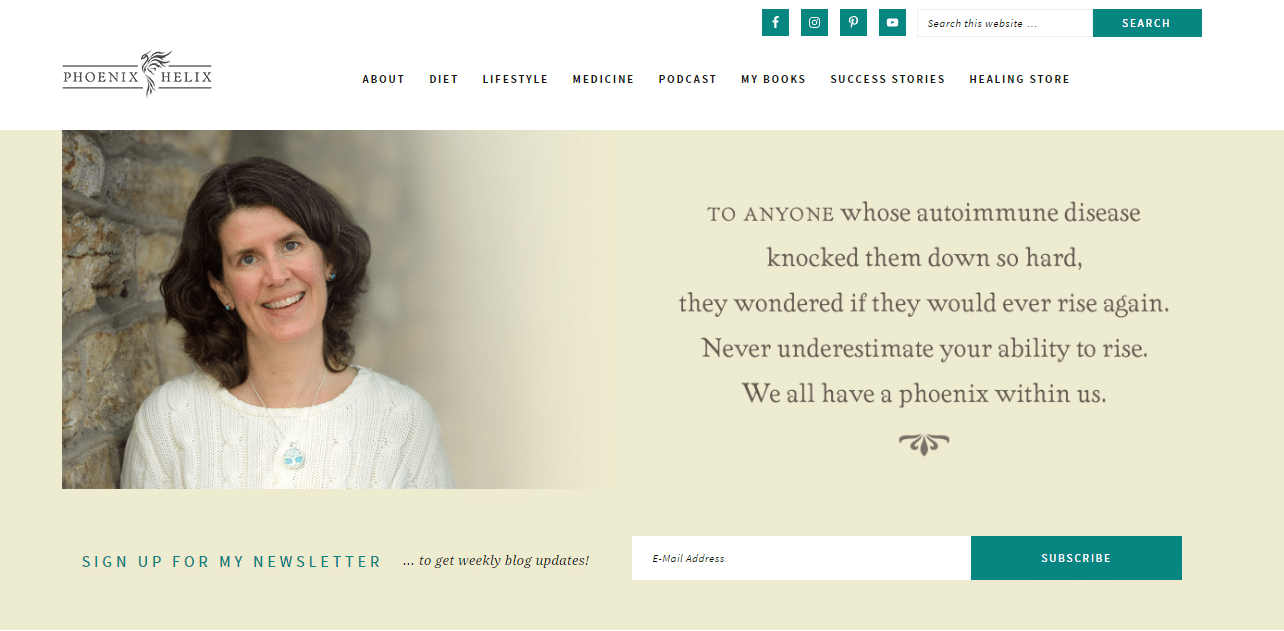 Eileen wanted earth tones accented by a lively seafoam with a loaded navigation bar and a home page that highlighted the many facets of her blog: Everything from her latest and most popular posts to more information about the diet she follows and the products she supports. With a clean, sidebar-free presentation throughout. And don't forget the mobile-responsiveness!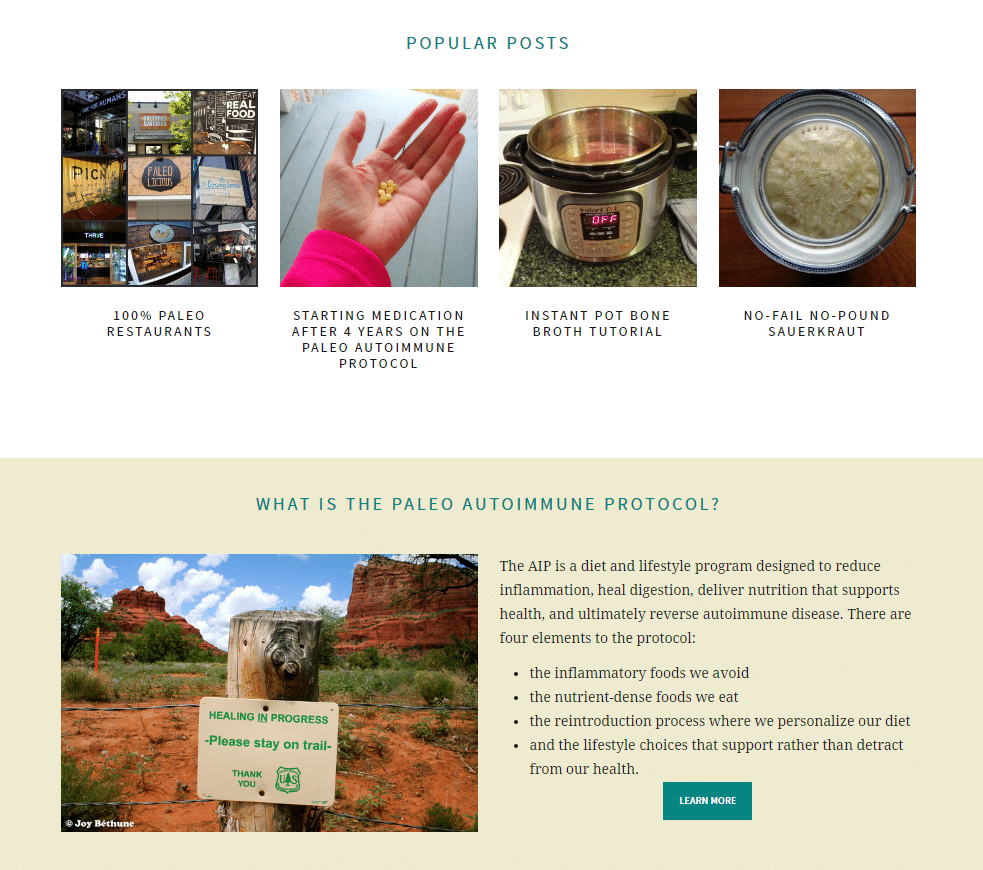 The site was a blast to create. I learned so much trying to implement some of the more unique features I hadn't really toyed around with before. That's what I love so much about design. Every project is an opportunity for growth. My thanks to Eileen for letting me be part of Phoenix Helix's!
Need a web, logo, or e-book design of your own? I'd love to work with you!