The Fresh Perspective Genesis WordPress Theme is a bright, feminine burst of white and pink perfect for any visual artist looking for a beautiful blog design and portfolio. This theme is available for instant download and requires the Genesis Framework to run. It only works on self-hosted WordPress sites (not WordPress.com). Check out the screenshots below or view the live demo of Fresh Perspective.
Fresh Perspective Genesis WordPress Theme Features:
Digital download with detailed installation instructions
Mobile responsive/HTML5
Customizeable social media icons
Search bar in the navigation menu
Hover effect on home page "portfolio" images
Simple yet attractive shop template (could also be used as a content archive or recipe index)
Landing page template
$25
Home Page Fourth:
Because the third widget area is for featured portfolio items, the fourth home page section is a great place to highlight your latest blog posts.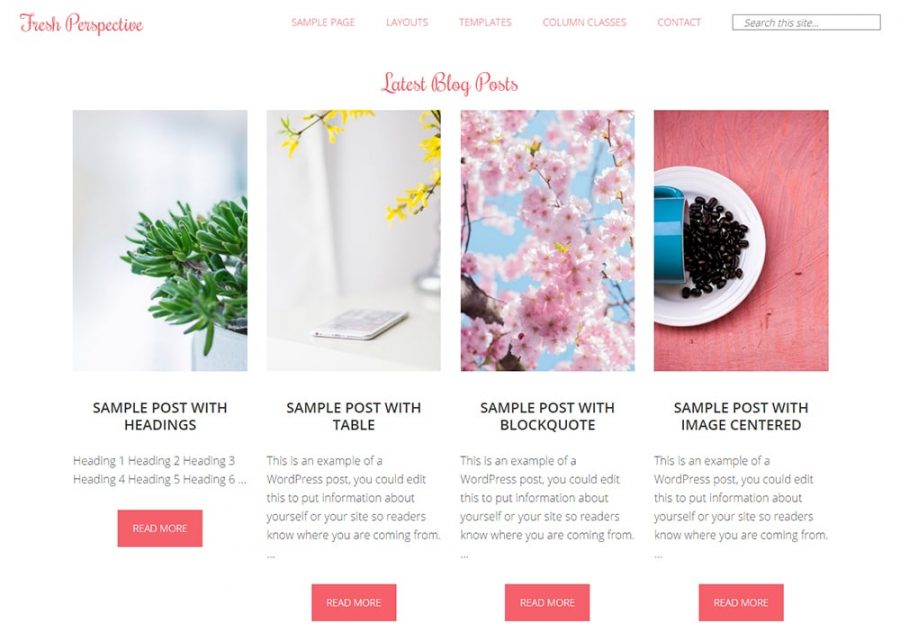 Home Page Sixth and Seventh:
Below a preview of the shop category in the sixth widget area, you can see one of the home page's three portfolio widget areas–a full-width section featuring an on-hover effect where the post title appears and the image fades out a little.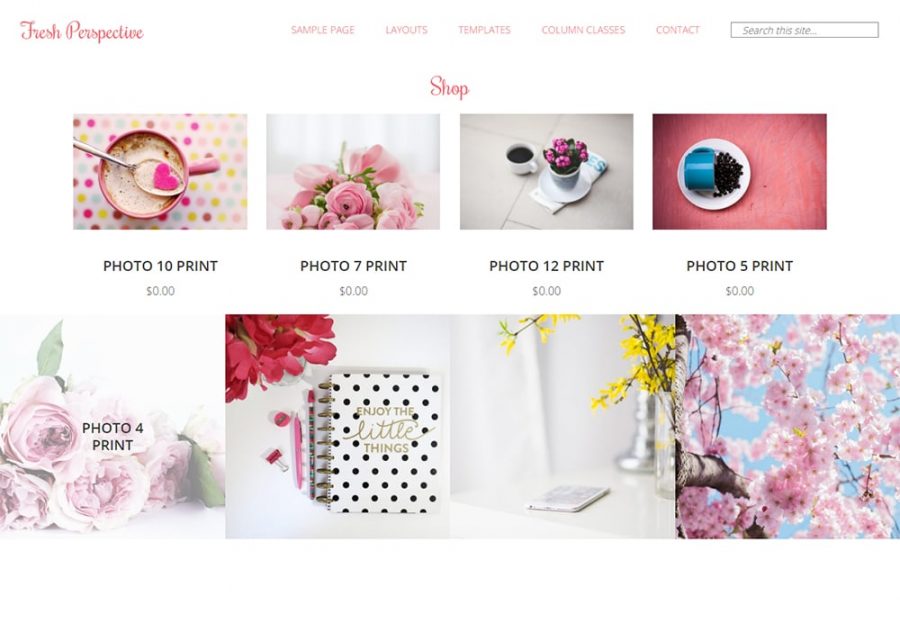 Content Archives and Blog Page Template:
Here's what the category archives look like with the sidebar on the right. There are also left-sidebar and no-sidebar layout options.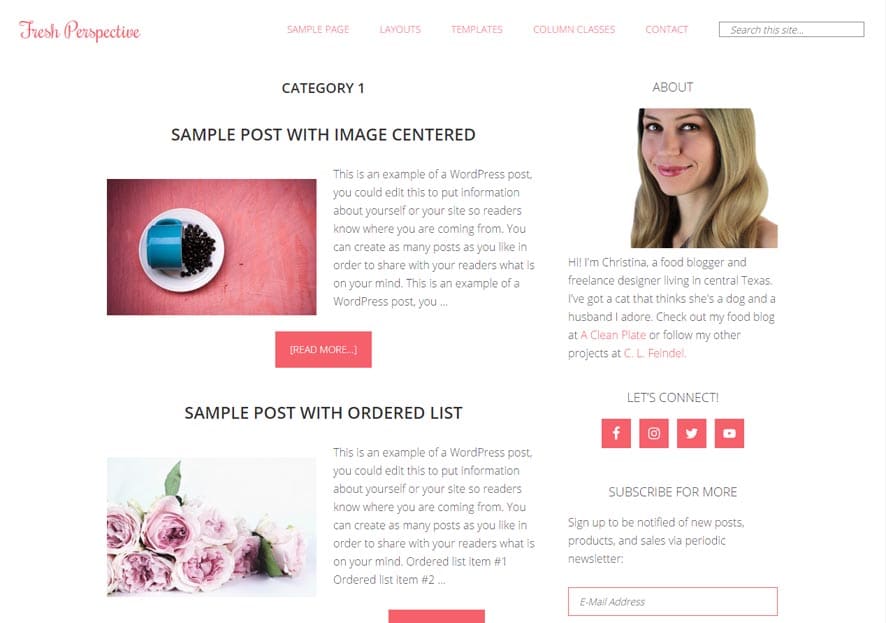 Shop Page Template:
The shop page is a widget area where you can drop widgets for featured posts, galleries, or other custom post types. It also makes a good portfolio for artists without items for sale or a recipe index for food blogs.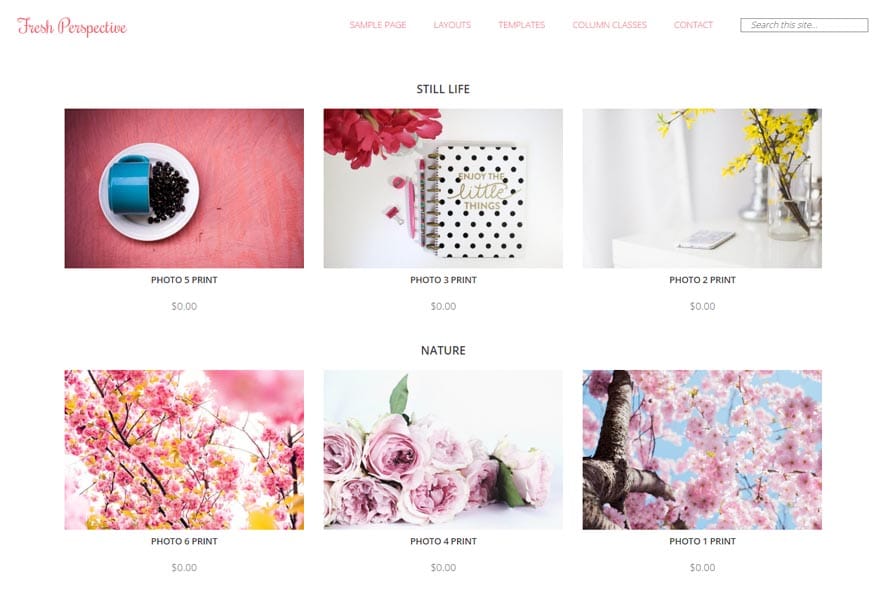 I've been designing websites since I was 13. It was one of the first things I fell in love with and knew I wanted to do "when I grew up". Back then, we just had Geocities and wikis, so my sites weren't terribly sophisticated. While I've designed sites for myself and friends in the past, Fresh Perspective is the first design I've created for others to enjoy. If you do opt to use it on your site, send me a link so I can check it out!
$25