Just getting started as a blogger? Or maybe you're looking to set up a brochure, portfolio, or storefront for your business or hobbies? It's easier than you might think! This quick guide will walk you through everything you'll need to set up your website in ten minutes flat. (And if it still sounds like more trouble than it's worth, you can always work with me to set up, design, and/or maintain your website for you.)
Set Up Your Website in Ten Minutes Flat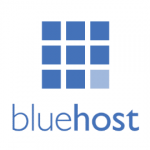 Bluehost has some of the best prices for both beginners with lower traffic and growing blogs with higher demand. Their user interface is simpler and prettier than many of the other hosting sites I've tried, and their customer service is very helpful. Click the "get started now" button on their home page to choose your hosting package. The Basic package is adequate for beginning bloggers and you can always upgrade to one of the other packages later if you find you need more space or services. Once you've selected your hosting plan, you'll be asked to choose your domain name. Then you'll be asked to create your account and enter your payment information. Congrats, you now own a website!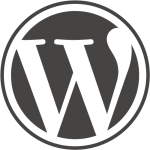 WordPress is the #1 blogging platform. It's extremely user-friendly and highly-customizable, to the point where I don't see why anyone would ever use anything else. Especially because it's free! There are TONS of tutorials for using WordPress, but it's also fairly intuitive if you're more of a "click around and experiment on my own" kind of learner. Within your Bluehost dashboard, you can do a one-click WordPress installation to get started. Once it's done installing, you can login to your WordPress dashboard and pretty much never have to visit Bluehost again except for billing and upgrades!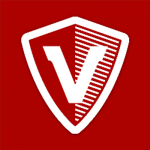 From here on out we're going to be looking at the "Plugins" section of your site. Vaultpress is a WordPress-integrated plugin that offers an automatic, Cloud-based backup of your site. After losing my entire creative portfolio in an unfortunate computer crash many years ago, I cannot stress enough how important it is to back everything up. Even if you don't have any content on your site yet, it's a good thing to have in place so you can blog worry-free from the get go. Vaultpress makes it easy to backup and restore your site. An annual plan is currently $39–and their support team and help resources make installation a piece of cake.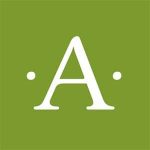 Akismet is a free plugin that acts as a spam filter for your site. It's included in WordPress installations by default, but requires activation with a free WordPress.com account before you can use it (this is not the same as your WordPress account on your site). Filtering all of your site's comments yourself can take a lot of time and energy: The odds are good that most of them will be spam. Let Akismet do all the hard work for you so you can spend more time creating exciting new content for your readers!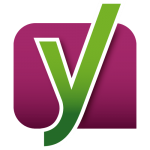 SEO stands for Search Engine Optimization, and it's an essential practice for getting optimal traffic to your blog. Not engaging in good SEO pratices is the biggest regret I have about my early blogging career and it's still something I'm working to correct on my old posts seven years later. But what exactly are SEO good practices? Yoast SEO will evaluate your posts and pages right inside the editor and let you know what actions to take to improve them, like adding a subheading or images with your keywords as their alt attribute.
Another way you can protect your site is a free plugin called Limit Login Attempts. It does exactly what it says: It limits the number of times a certain IP address can try to login before it is locked out, but also offers other security features like captchas. When I first started using it, I was amazed at the number of login attempts my site was receiving from unauthorized users. As your site grows, that's only going to get more common, so protect it before a hacker gets in!
And there you have it! You've now got a WordPress site that is protected from catastrophic data loss, will be relatively free of spammers, and is ready to start pumping out SEO-optimized content. Maybe some loading times or data entry took a bit longer than ten minutes, but it was still way easier than you thought it would be, right?
In a later post, I'll talk about my favorite ways to take your WordPress site to the next level in terms of design and functionality!